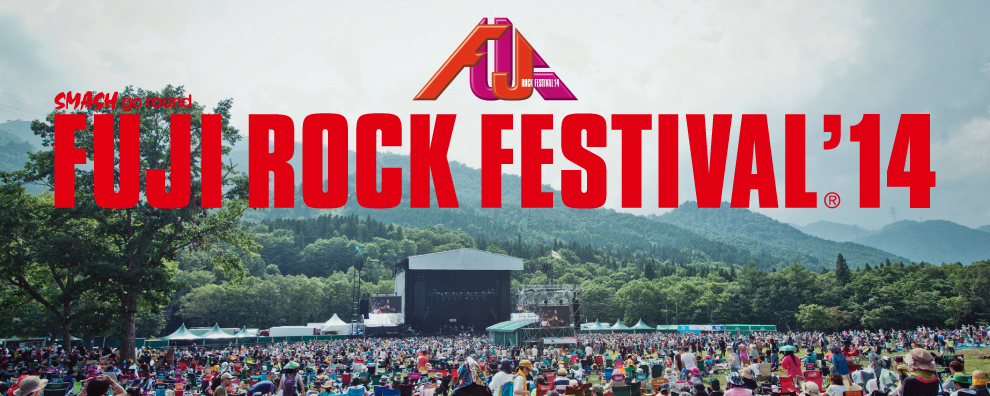 Methods of placing an order and receiving tickets will be shown in this page. Please be sure to read carefully to the end.
For those who have an address in Japan and are possible to pay via bank transfer, please click here
When an order is placed, it is considered that you have read and understood all the guidelines and precautions on all the websites (Gan-Ban, Order page, Fuji Rock Festival official, PayPal official).
Ticket details

・ There will be a handling fee of 2,000 Yen for each festivals ticket purchased through this website except camping tickets.
・ Cancellation cannot be made after the payment is made.
・ During the presale period, campsite tickets will not be sold solely from entrance tickets. Campsite tickets always have to be purchased together with entrance tickets.
・ Even if you have purchased entrance tickets already, campsite tickets solely cannot be added later. So, please think carefully whether you will use campsite or not before purchasing entrance tickets.
・ Parking tickets and Moon Caravan (automobile camping) tickets are not available here. Please use public transportations.
・ A Free shuttle bus service between Echigoyuzawa station and the festival site is available for entrance ticket holders.
・ The maximum number of tickets you can purchase at once is 4 (four). If you wish to buy more than 4 tickets, another order has to be made.
・ Make sure you check the term of validity for each ticket as well as precautions on the official website.
・ Campsite ticket is valid for one person.
Placing an order and payment
・ To proceed, you are directed to order page by clicking the button at the bottom of this page.
・ When placing an order, the payment will be made either from credit card or eCheck through PayPal.
・ Please proceed to payment from the PayPal link provided after placing an order.
・ The order will automatically be cancelled if the payment is not made within 24 hours after placing an order.
・ After the payment, a confirmation email from PayPal will be sent to you.
・ When choosing eCheck, it sometimes takes a few days up to a week until the transaction is finished but it is not a problem.
■When a problem occurs
The security system within PayPal is very sensitive. Therefore, though for a rare case, there is a possibility that PayPal may delay your payment for 2 weeks or so while they examine your status and cancel your payment. (There is a case PayPal may accept your payment after some delay).
Your tickets will be held while PayPal is examining the payment, but once PayPal decline the payment, your order will be cancelled.
This type of case tends to occur when a country where your card was issued and a country where your payment is made are different.
For instance, in case you make a payment from another country while on a business trip.
To solve this problem, we suggest you try again by using another credit card or ask your friend to make a payment.
We cannot hold any responsibilities for any problem arise between you and PayPal and damage such as price rise of flight/transportation and/or accommodation costs as well as tickets caused by change in the currency exchange rate.
After the payment
・ After the payment is made, an email with confirmation letter attached will be sent within 10 working days from us.
・ This email is not an auto-reply so it is not that you will receive it right after you made a payment.
・ The confirmation letter will be in a pdf format.
・ If the email does not arrive 10 working days after you made a payment, please contact us at english@ganban.net after checking your spam mailbox.
Methods of receiving your purchased tickets
・ All the tickets will be collected at Gan-Ban booth outside of the entrance gate of the festival site.
・ Make sure to bring and show your passport and confirmation letter to staff.
・ All the tickets on the confirmation letter have to be collected at once. Remaining tickets for your friends who are coming later cannot be held at the booth.
・ Tickets will be exchanged with wristbands at the wristband exchange site.
・ Wristbands cannot be obtained without tickets. Please make sure you come to Gan-Ban booth first to collect tickets.
Others
・ Accommodation or travel cannot be arranged by us nor answered to any inquiries.
・ Please ensure you read all the guideline and precautions on the official website.